The 2023 Subaru Love Promise Community Commitment Award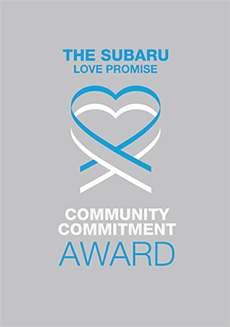 We've been nationally recognized for our dedication to our community and the Subaru Love Promise.
We're honored to receive the 2023 Subaru Love Promise Community Commitment Award. This award nationally recognizes Subaru retailers who are making the world a better place while demonstrating an outstanding commitment to supporting passions and causes in local communities. These efforts are focused in important areas such as the environment, community, health, education, and pets.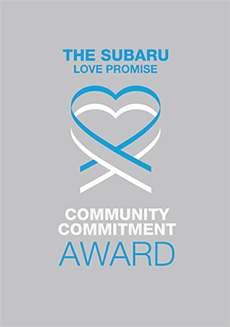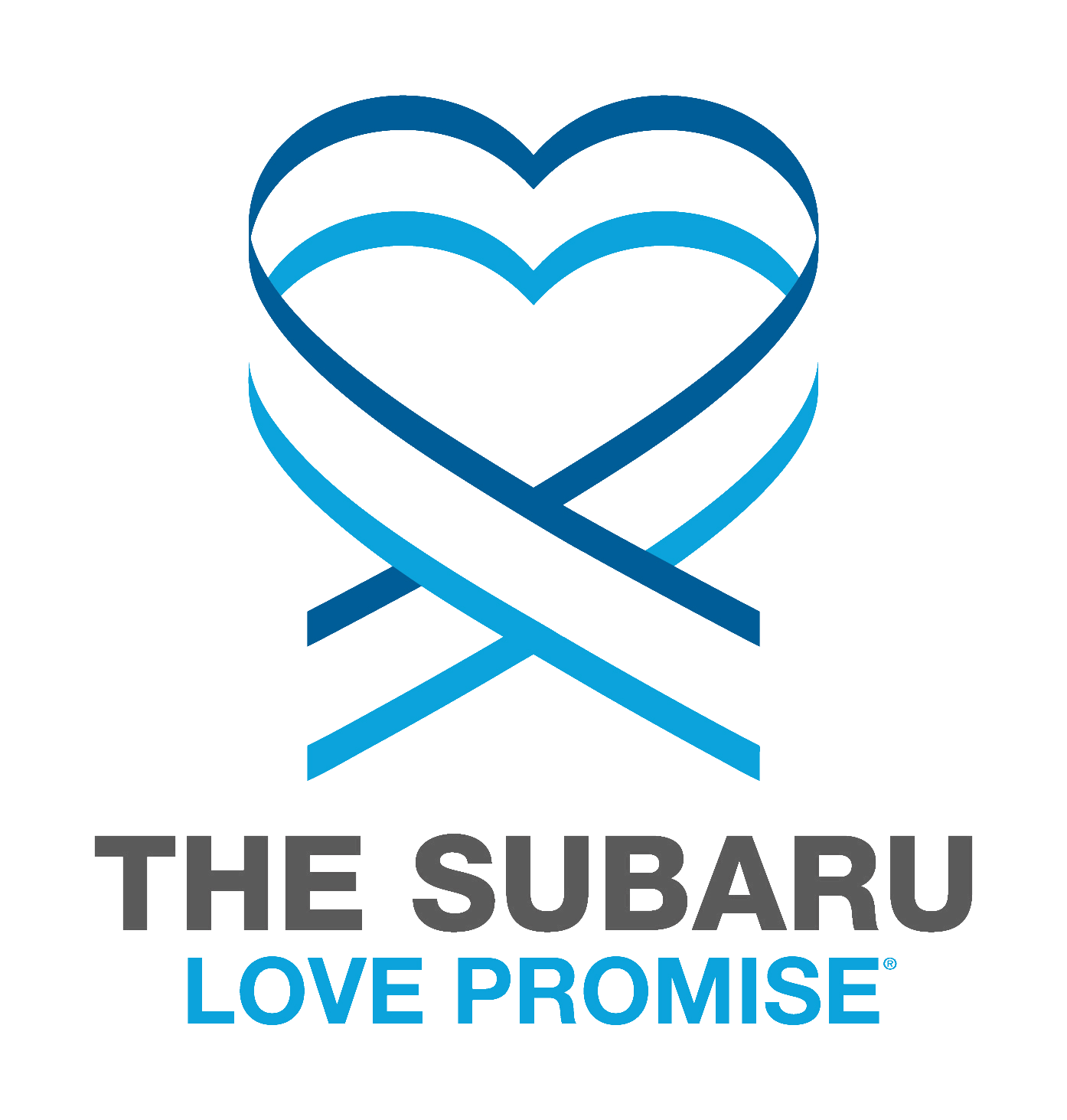 What is the Subaru Love Promise?
Subaru and our retailers believe in making the world a better place and the Subaru Love Promise is our vision of respecting all people. This is our commitment to show love and respect to our customers and to work to make a positive impact in the world.
How is Bertera Subaru Outlet in Hartford dedicated locally to the Love Promise?
Our Love Promise at Bertera Subaru Outlet can be seen in various partnerships with local charities and non-profits in the Hartford area. We're grateful for the opportunity, not only to be a part of the Hartford community, but to serve it as well.
National Wildlife Federation
Hartford Public Library, Hartford Public Schools
Toys 4 Tots, Make-A-Wish of CT
St. Francis Hospital & Medical Center
Love Promise Stories from Bertera Subaru Outlet in Hartford
Subaru and Bertera Subaru Outlet in Hartford believe in making a positive impact on the communities in which we live and work. We uphold that belief through our Love Promise Community Commitment. Every month, we select inspiring stories from customers and partners from around our area who strive to support our collective commitment and feature them here
Bertera Subaru of Hartford Supports South Park Inn - Jade S
We are so grateful for the donation of amazing socks and blankets for our shelter guests from Bertera Subaru in Hartford! Often, individuals come to the shelter with simply the clothes on their back. Having a clean, fresh pair of socks means the world to our folks and having fresh new blankets will keep people warm. Being homeless in New England during the winter months is such a hardship. We are grateful to Bertera for insuring that the men, women and veterans we serve have clean, brand new socks and warm, brand new blankets to comfort them while we work to secure permanent and stable housing for them. Our guests in shelter truly appreciate these amazing gifts and our board, staff and volunteers thank you for this Subaru Loves to Help donation!
---
Chuck - Jane Z
Chuck had a rough start. For the first two years of his life, he lived in a hotel room with an owner that did not feed or care for him well. He was rescued from this home by an Animal Control Officer because he had bitten his owner who was teasing him with food after not feeding him for quite some time. When The Simon Foundation found out about Chuck, we took him in and provided medical care and the best food available for him. The first few months that he was with us were spent teaching him that there would always be plenty of food and that people can be kind. He came out of his shell and loved learning and going for walks on the leash. He was an angel at our October 20th Subaru event held at Bertera Subaru in Hartford, CT. Chuck went to his forever home a week later on October 27th! We are so grateful to Bertera Subaru for their support.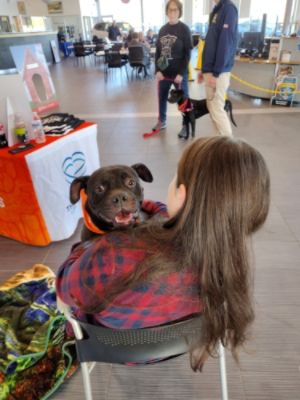 ---
My Accident - William D
On October 11th, 2022, my 2020 Crosstrek saved my life when I t-boned an Amazon van, and the car ended up catching fire. The medics on scene and the ER doctors said that most people in a crash like that are usually very injured, yet I walked away with a only a bruised sternum. I purchased a 2022 Forester on 10-15-2022 and will continue to buy Subarus as time goes on. Thank you Subaru of America for making a super safe car and Bertera of Hartford for the quick and easy purchase process!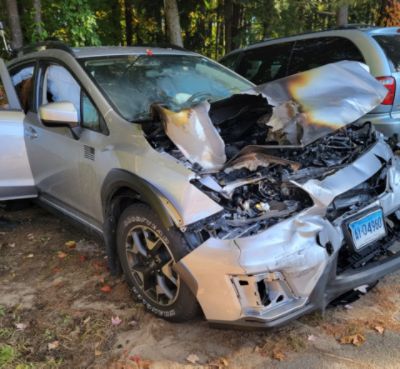 ---
Starling Physicians | Bertera Subaru and The Leukemia & Lymphoma Society - Robert T
Dear Subaru and LLS, Starling Physicians would like to thank you for providing our patients with the gift of soft, comfortable blankets. Per your promise to spread warmth, love, and hope when it is needed the most, these blankets provide just that. Many of our patients bring these blankets with them during their treatments. Not only do these blankets provide comfort and warmth, but they also represent the dedication of the community in supporting cancer patients during their difficult journey. On behalf of our patients, we would like to express our gratitude to Bertera Subaru and The Leukemia & Lymphoma Society. Sincerely, Starling Physicians Department of Hematology/Oncology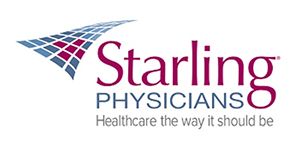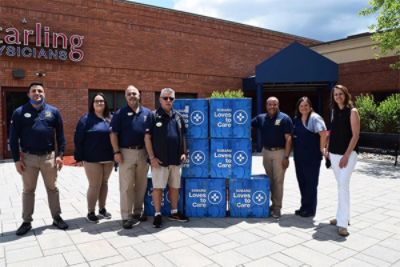 ---
Bertera Subaru of Hartford does not wait for HOPE they Create it! - Kim S
Make-A-Wish Connecticut is beyond grateful for the partnership we have with Bertera Subaru of Hartford. Together we grant amazing wishes to kids with critical illnesses. 11-year-old Madison is one of those children. Madison loves Kids Bop music and playing Candyland and Trouble. She is an avid artist and loves to paint, draw, and bake, and her favorite colors are purple and rainbow. At eight-years-old she was diagnosed with Leukemia. When Madison was given the opportunity to have a wish granted, she knew right away that she wanted to bake a cake with the famous Chef Buddy Valastro of Carlo's Bakery. Madison loves to bake and would be able to put her artistic talent to work to make an incredible cake. A week before Madison's wish day, she received a special personal video from Buddy inviting her to his factory. She then joined him at his factory where they created a rainbow-colored unicorn cake and then had a visit to the original Carlo's bakery for a tour and some goodies. Madison's wish didn't end there. Bertera Subaru is all about making wishes come true. They heard about Madison's wish and wanted to give her the best welcome home celebration anyone could ask for. Bertera Subaru hosted an event to celebrate Madison's wish and to provide her with many gifts from the awesome Bertera staff and welcome her to the Make-A-Wish and Bertera Family! Wish kid Madison, now 11 years old a Vernon, Connecticut resident battling cancer, shared a few words to show her thanks and gratitude to the incredible community that attended the event. Madison spoke about the recent life-changing experience of her one true wish, to meet the famous Chef Buddy Valastro and how special it was to make the rainbow unicorn cake together. Madison and her family also shared all the exciting details of her trip to the factory in New Jersey, spending the day meeting the members of the Carlo's Bakery famiglia. Upon her return, Bertera Subaru really rolled out the red carpet for Madison. The celebration featured a face painter, local radio stations playing her favorite music and they even gave her supplies for her kitchen to start her baking career at her home. They topped it off with a one-week camp certificate to go to a local cupcake baking camp to really enhance those baking skills. Bertera also engaged the local community by having dozens of all flavors of cupcakes brought to Bertera to celebrate Madison. They even had her very own baking apron made for her in purple with a cupcake and her name embroidered on it. Madison has everything she could possibly need to bake amazing and delicious treats to and remember her special day with the Cake Boss. Bertera Subaru shows our wish kids and the local community the continued dedication they have to the Subaru Love Promise in so many ways. Bertera Subaru makes the world a better place by demonstrating how love, interaction and bringing community together for the good, makes a huge difference! We are truly thankful for our partnership—Bertera Subaru of Hartford is transforming the lives of Connecticut kids one wish at a time.
---
The Simon Foundation Inc. | Subaru Loves Pets - Robert T
Dear Bertera Subaru, Olivia on the front of this card, says "thank you for choosing The Simon Foundation as your animal shelter" for the Subaru Loves Pets event. We most certainly can put the $2400 to good use by buying dog and cat food or flea/tick preventive medicine. Olivia was born and cared for at The Simon Foundation until she and her litter mates were adopted. Donations like yours made that possible. With continued support from donors like you, we will work to fulfill our mission to rescue, shelter and care for homeless animals in a safe place at The Simon Foundation. Olivia sends her purrs to all of you at Subaru! - Nicole at The Simon Foundation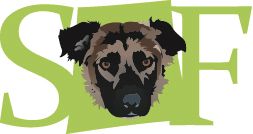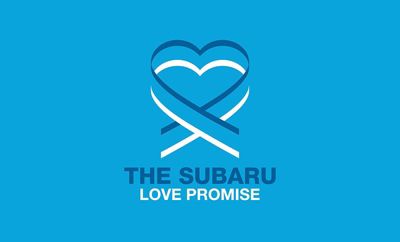 ---
FVSO I Music Joyfully Brings Us Together - Hollie R
Bertera Subaru has been an amazing partner of the FVSO for over five years. We continue to enrich our local community through music because of their support. Over the last few years, music organizations have struggled to reach their communities because of the COVID-19 pandemic. We experienced financial hardships due to loss of revenue. Concerts were canceled and musicians couldn't practice in-person. Community is a core part of experiencing and benefiting from music. Our community needed ways to feel connected during a difficult time, and to bring happiness. One community member said, "Miss you all and your wonderful music into which we can escape for a few hours." We quickly began providing virtual opportunities to experience music. We offered multiple virtual concerts free-of-charge to our community when it was needed most. Our musicians also found safe ways to perform together, all of which had a profound effect on those that attended. "It really was a magical evening for me and as I looked around the audience and spoke with others after the performance, it seems the music and musicians had a similar effect on the group as a whole. It felt as if you all had given us a very special gift and you're playing so beautifully with each other left us feeling graced and grateful." Bertera Subaru's continued support during the COVID-19 pandemic allows us to provide a needed service to the community, even as we experienced financial hardships. Now, our musicians have had joyful reunions to create music together, as we are able to come together in modified, safe ways. One of our musicians, Mary, said, "[It is] so good to be back playing together!". For Gwen, a member of the FVSO since its beginning, music is an important part of her life. She describes her experience as one of passion. "I love being a member of the FVSO because performing the great orchestral literature is one of my greatest passions." Music is proven to engage the brain, improve our intelligence and creativity, and boost physical and emotional health. But most importantly, music creates bonds. Musicians and listeners alike; it unites us. Together, with supporters like Bertera Subaru, we foster an appreciation of music that brings our local community together.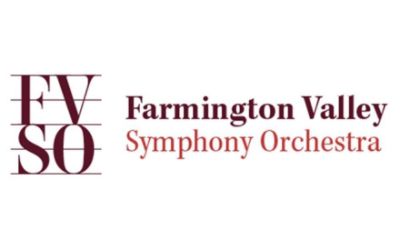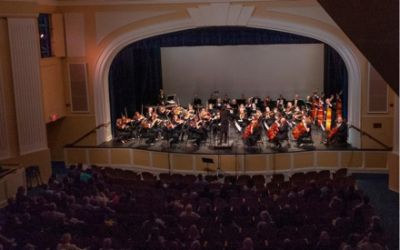 ---
Pet Adoptions | The Simon Foundation Inc. - Jane Z
We are pleased to announce that with the help of Bertera Subaru of Hartford that over the last couple months we have successfully adopted all four of our special needs pets. Echo was initially surrendered to us in 2014. He was 8 years old. We noticed right away that he is deaf. He stayed with us at The Simon Foundation for years until he was adopted in 2019. He was returned because the owner had an issue with her homeowner's insurance, Fortunately, Echo got his third chance for a forever home. He is now happy and loved and living the rest of his life in a wonderful home. Molly is a 11-year-old diabetic and blind Pomeranian. She was surrendered to us by her owner who could no longer care for her. He was heartbroken to have to give her up. She and her roommate, McTavish were lucky enough to be adopted together. McTavish is 13 years old, blind, and deaf. He is a Cairn Terrier. They were adopted by a family who always takes in special needs pets. We are grateful that they found us! Boo Boo the cat came in as a boarder in 2018. His owner never came back for him. He is almost 11 years old and is a diabetic. Everyone who meets Boo Boo loves him. He is a very sweet boy. We are thrilled that he has finally found his forever home and is finally living his best life. He is very loved and well cared for. We are forever grateful to Bertera Subaru of Hartford for being on the side of the underdog and helping shelters like ours to find the best homes for these wonderful animals.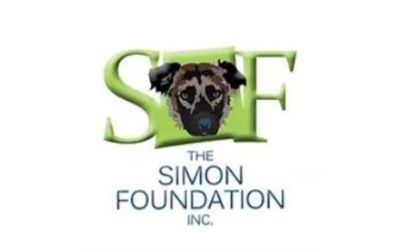 ---
The Simon Foundation Inc. | Subaru Loves Pets - Robert T
Dear Bertera Subaru Staff, Aubrey, on the front of this card, says "thank you for your generous donation!" Your support helps us care for homeless or abandoned animals until they are adopted. Aubrey was cared for at The Simon Foundation for four years until she found her forever home, donations like yours made that possible. The good news is that many of our animals do not wait that long to be adopted! With the continued support from donors like you, we will work to fulfill our mission to rescue, shelter and care for homeless animals in a safe place at The Simon Foundation. Aubrey sends a Paws High-5 to you all for helping to give The Simon Foundation's dogs and cats a chance for a new life filled with love. - Nicole at The Simon Foundation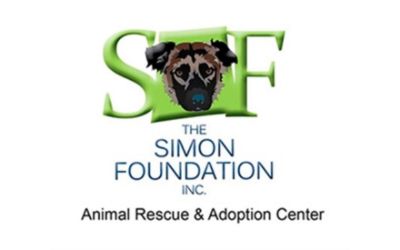 ---
Bertera Supports Make-A-Wish Connecticut - Robert T
Wish kid John's story exemplifies the compassion and support Bertera Subaru shows to our wish kids and families. And while Bertera has contributed more than $400,000 in financial support, it is their positive force in the Connecticut wish community that sets an example for others to follow. Bertera supports Make-A-Wish Connecticut all year long by giving of their time and sweat equity through event sponsorship, attendance, auction participation and through volunteer initiatives. The Bertera family of employees is in fact family. Employees' children are so inspired by our mission and by witnessing their parents give back, that they, too, want to help create hope. Employee children have rolled up their sleeves and joined us at our annual Gala to volunteer, while their parents sponsored a table and supported Make-A-Wish through the auction and other evening activities. Subaru volunteer Alyssa shares, "I volunteered for Make-A-Wish during the pandemic writing thank you notes for their Gala, which was forced to be virtual due to COVID-19. Being able to assist in thanking those who were kind enough to donate to such an amazing cause was an experience that I wouldn't change for the world. Hearing the wish kids' stories through my dad and the organization, it was moving to see the strength and resilience they exhibit and how much Make-A-Wish is making an impact on their lives." The children in the Bertera family: • Make wish kid celebrations very special throughout the year • Write thank you cards to our donors to thank them for their support • Attend and volunteer at our gala events • Help plan and create special wish celebrations It is truly remarkable when a company's contribution not only impacts the nonprofit organization and the children and families they serve, but impacts the company's employees and their children as well. "For me, participating in Make-A-Wish events and working side-by-side with the organization allowed me to see how much work goes into granting each wish," shares Subaru volunteer Marina. "Seeing how happy the kids and their parents are, and the connection they have with Make-A-Wish volunteers showed me the bigger picture of all of the good Make-A-Wish does. I got to meet kids my age who like to do things I like to do. Seeing that any normal teenager like me could have their life changed at any moment really made me learn to be more grateful for all my opportunities and my good health." When Subaru employees' children build lifelong relationships with local nonprofits because of the actions of their parents, that is the true definition of Sharing the Love.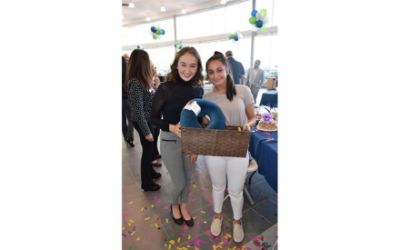 ---